Freckle Cream by SCOBUTY - Removes Freckle & Dark Spots Shop in Pakistan
AED80
Brand: SCOBUTY
Product Code:

SU3832

Availability:
Freckle Cream,Freckle Remover,Dark Spot Corrector Cream,Whitening Cream,Fade Cream,Bleaching Cream Skin Whitening Cream for Face Fade Hyperpigmentation Remover Dark Spots Melasma
ADVANCED SKIN WHITENING CARE : The freckle whitening cream helps brighten and fade freckles dark spots, hyperpigmentation & melasma,gently peel dark spots to reveal brighter skin.
FACE WHITENING & EVENING : The face dark spot remover cream can be used generously on all parts of the face,hand and other sensitive skin.It can be used once or twice per day.
BRIGHTENING & MOISTURIZING: The freckle remover cream evenly and smooth texture taht helps your skin absorb quickly, and effectively maintain skin elasticity and moist.
NATURAL INGREDIENTS: Our premium quality skin lightening cream is extremely gentle and safe for daily use. There are no negative side effects. Use this for 4 weeks and you'll notice you dark spots have faded and your complexion will be much smoother.
【Easy to use】Take the appropriate amount of the freckle cream,gently massaging until absorbed.

Do you suffer from dark spots and melasma problems?
Wish to have advanced skin bleaching care for your face, neck, and other body Areas!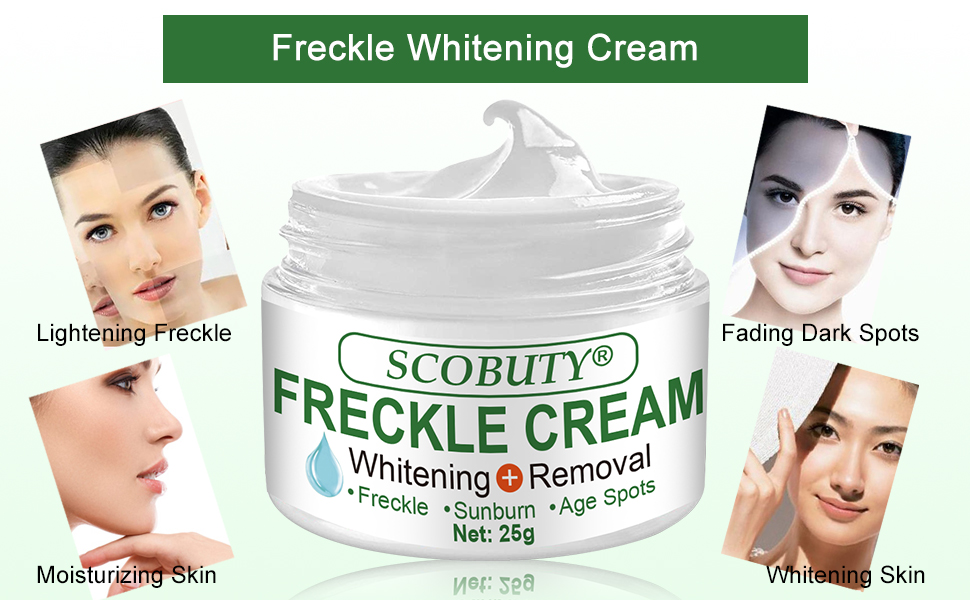 Our Natural Dark Spot Corrector Remover Cream Obtains beautiful brighter and younger skin against dark spots,acne scars,and uneven skin tones problems for daily skin care.
fade freckles dark spots
whiten and brighten the skin.
Increase moisturizing
Skin beautifying
Restore into a whole new increasingly tender, smooth and elastic skin.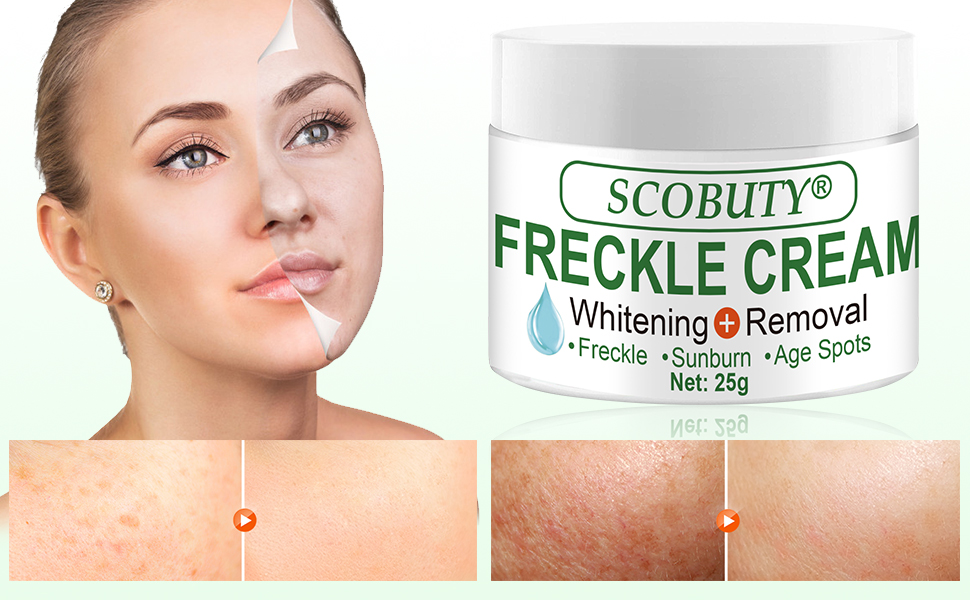 Our special formula will pamper and restore your skin with nourishing and safe ingredients. It will visibly improve the appearance and give you that bright radiant and youthful look in several weeks or less.